Regular price
Sale price
$9.97 USD
Unit price
per
Sale
Sold out
FREE SHIPPING WORLDWIDE
Want to make sure you've made the proper cleaning on each bath?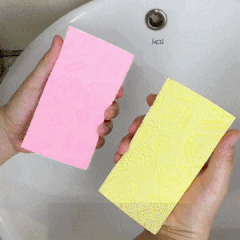 Is difficult to know with traditional sponges, is normal to have dead skin on us but is important to take it away. How can we do that? Well, introducing our BathScrape Bathing Sponge! This is a handy bath accessory that helps pamper and purify skin when your washcloth just won't do.
It boasts the ability to thwart bacterial growth, allowing your skin to become cleaner, smoother and better exfoliated. The sponge is delicate enough to give you that spa-like experience but also gives your skin the gentle exfoliation it needs.
✔️

Scrubs Away Dead Skin.

Whisks away rough, dead, and dry skin to give your entire body a great exfoliating experience
✔️
Deeply Clean.
Lifts unwanted dirt and oils without causing any skin irritation
✔️
Feel Rejuvenated.
Helps you wind down as you thoroughly cleanse and refresh your skin
✔️
Gentle on your skin.
This exfoliating essential is tough on dirt and other skin impurities, but rest assured that with it, you're in for an extremely gentle cleanse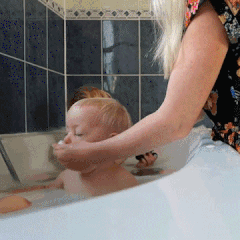 ✔️ Chemical Free. Dermatologically tested, this sponge is hypoallergenic and safe to use on sensitive skin
✔️ Easy maintenance. Simply rinse and air dry after each use to keep getting the most out of it day after day
Customer Support & Guarantee:
We do care about our customers, if you have any inquiry just contact us at hello@sunsdale.com

 

and we will be very happy to assist you at all times!
All orders placed are protected with a

 

30 day Full moneyback guarantee, no questions asked!

View full details