Ready To enjoy Life without Lower Back Pain?

"My back pain was starting to get out of control. Getting up, sitting down and even slight movements made me feel a lot of aches and i couldn't keep with that anymore. Luckily i found the Back Essentials and my back is really improving, pain is a thing of the past now"
Our award-winning Lumbar Decompression Belt provides clinical-grade back traction and decompression to help relieve lower back pain. This is the solution for your back and spinal problems.

This type of treatments were only available by visiting a specialist. But now you can have it at the comfort of your home.

✔ LUMBAR SUPPORT BELT : Providing clinical grade traction and decompression therapy, which helps lift your upper body and unloading the weight off the lower back and allowing the muscles to relax. Helps to relieve pressure off pinched nerves.
✔ BACK PAIN RELIEF : Through traction, reduce the burden around ligament, bring good rest for the damaged lumbar fibrous ring. Stretch & relieve tight lower back muscles and relieve the pain such as degenerative discs, hyperglycemia of lumbar vertebra, long time driving or sitting, scoliosis and anesthesiologists and more.
✔ Stabilizes Lower Back & Improves Posture: Can be used during activities, or while resting and relaxing, such as walking, sitting, lying down, gardening, golfing, working, driving, etc
When inflated, the Decompression Belt is a spinal traction device that gradually stretches the spine vertically. This action feels incredible and relieves pressure on herniated or degenerative discs.
The spine and back supports us in our daily life. Any pain coming from it affects us more than we know. Chronic back problems are bad for long term health.
When back pain is not treated, it affects your health and leads into mental problems like poor focus, restless nights, increased stress, reduced productivity and social impairment. This directly affects the quality of your life.
The solution?
Use the same therapy chiropractors use to decompress the spine and relieve lumbar pressure.
Do you suffer from chronic back problems?
Is your back pain affecting your quality of life, by damaging your sleep or focus?
Have you tried to make the necessary lifestyle changes, but have struggled to stick to them, or seen little to no improvement in your back?
Are you concerned that your back issues will lead to serious long term physical and mental health problems?
Have you seen chiropractors in the past, but find them an unnecessary expense?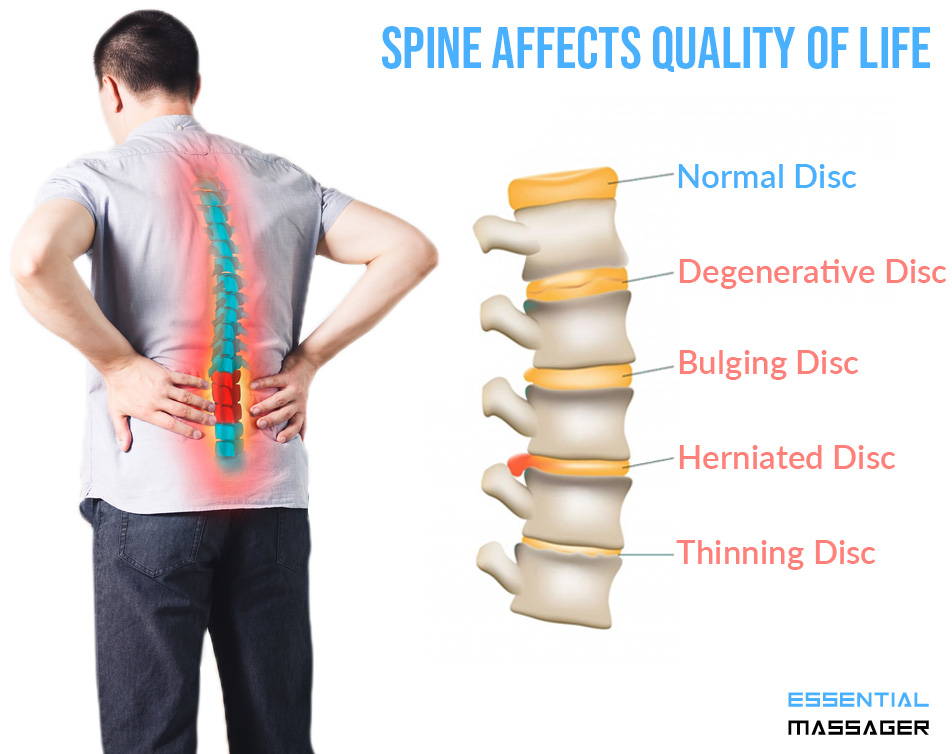 Treat your back pain, not just ease it. Our belt is specialized for long-term satisfaction instead of temporary convenience.
The belt inflates with air which stretches and retracts the lower back. This gentle traction helps decompress the spinal discs and allows the spine to align to its natural position.
The decompression helps relieve pressure off degenerative, herniated,bulging discs and pinched nerves such as sciatica.
This allows degenerative discs to get the water, oxygen, and nutrients it requires for faster healing.
Stretches and retracts the lower back as it inflates with air. This gentle traction helps decompress the spinal discs.
Use it anywhere, anytime. Enjoy life to its fullest capacity.
SPECS:
Length: 115cm with extention belt 25cm
Packaging: Carton box and Safety bubble bag
Belt Weight: 280g
Width before inflation: 13cm
Width after inflation: 20cm
Customer Support & Guarantee:
If you have any question just contact us at hello@sunsdale.com

 

and we will be very happy to assist you at all times!
All orders placed are protected with a

 

30 day Full moneyback guarantee, no questions asked!